Purim is one of the most festive celebrations on the Jewish calendar. Not only does it commemorate a gripping story from the Book of Esther, but it also sets the stage to welcome springtime for those living in the Northern Hemisphere.
No matter how you choose to celebrate Purim this year, you'll want to have Purim gifts on hand for those you care most about. For many people, the easiest type of present is a kosher gift basket. Here's why.
Kosher Means Food for Everyone
Let's start by talking about kosher foods. A kosher product isn't kosher only because it's been blessed. It's kosher because it followed kosher law from the time of its very existence until it was ready for a plate.
Certified kosher foods aren't just for people who follow Judaism. They're a wonderful, nutritious choice for everyone, especially those who are concerned with non-kosher growing and processing procedures. Research has shown that kosher foods tend to be healthier and more naturally based than other products, too.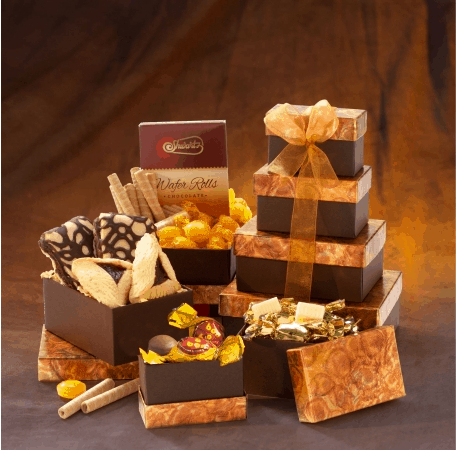 Look for kosher gift baskets that contain 100 percent certified kosher items. Don't be fooled by a gift basket that contains only a few kosher products. This ensures anyone can enjoy the gift basket.
Gift Baskets Are Affordable
We all have budgets —some are more ample than others. Whether your budget for Purim gifts is modest or extravagant, you'll be able to fulfill your gift list commitments by purchasing gift baskets.
Will your recipients know you chose this economical route? Not if you choose a provider that spends time making sure your gift basket will look incredible. Professional kosher gift basket suppliers, like Broadway Basketeers, know first impressions matter. When your recipient sees the gift basket, they will be wowed, even if you didn't break the bank.
You Can Be There When You're Not
Sometimes, you just can't be there for Purim. Maybe your job has taken you out of town, or you're unable to get away for a few days and see your friends and family. That's okay. It happens. However, it doesn't mean you can't show your affection and joy.
Gift baskets allow you to be present, even when you're not physically there. Sending a kosher gift basket for Purim shows you want to participate in the festivities.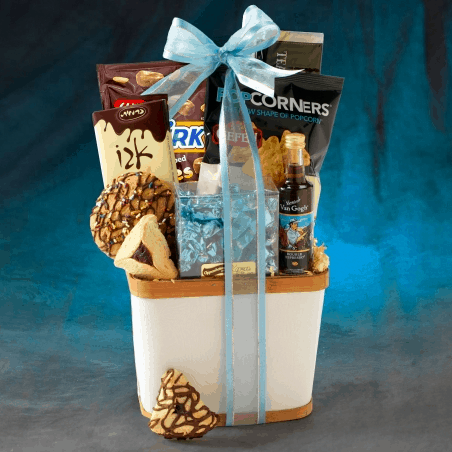 This year, Purim falls on March 11 and 12, which means it's time to place your gift basket orders! Look for unusual, fun and delectable selections that will brighten everyone's days.