Feb 23, 2017
Why Gift Baskets Make the Perfect Congratulations Present
Broadway Basketeers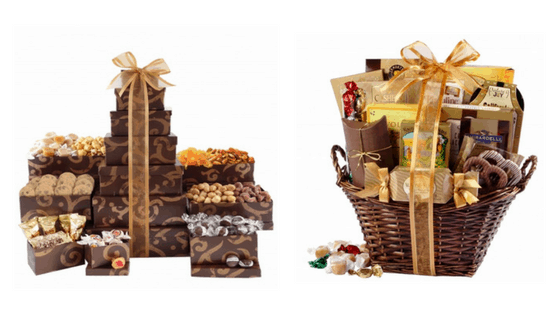 Saying congratulations isn't usually a challenge. However, when it comes to congratulations presents, it can be downright tough to choose the perfect item. No wonder so many people gravitate toward giving gift baskets!
Not convinced a gift basket is how you want to show your "congrattitude" to someone special? Think about the many benefits that gift baskets provide.
One Size Truly Fits All
When you purchase gift boxes, baskets and trays, you never have to worry about whether anything fits. Remember that sweater fiasco? You will never again have to go through the awkwardness of buying the wrong size.
Tons of Goodies
Variety truly is the spice of life, and gift baskets overflowing with treats are presents that keep on giving. You get to choose the goodies your recipient will prefer, such as chocolates, confectionaries, nuts and dried fruits. From there, your recipient can snack at will.
The Element of Surprise
Even though everyone appreciates a gift basket when something wonderful happens, they rarely expect them. This provides you with a lovely element of surprise. Imagine how excited your special someone will be when they learn there is a gift basket waiting for them at home or in the office.
Something for Every Diet
Think gift baskets are only for people not restricted by dietary constraints? Not at all! Gift baskets come with a wide range of potential items, including healthier options, certified kosher foods and even non-edibles like picture frames.
Budget-Friendly Options
Don't have a lot of money to spend on your congratulations present? Turn to gift baskets, which are available in all price ranges. Even if you have a modest budget, you can stretch your dollars by ordering a basket that looks like you spent much more. Broadway Basketeers' Token of Appreciation Gift Tower contains a stack of delicious treats and won't break the bank!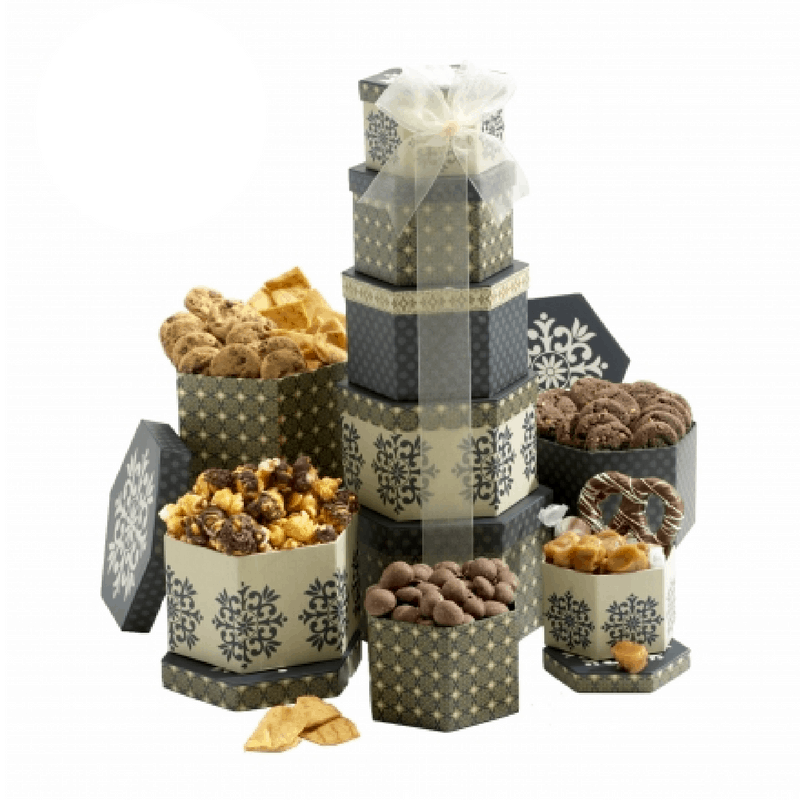 Convenient Ordering
Your time is limited, so you can't get out and physically shop for a present. That's understandable, and it's why gift basket ordering is conveniently offered online. Grab your nearest mobile device or jump on your computer and place your order. In a few minutes, you'll be on to your other responsibilities.
The next time someone in your life gets married, is honored, moves to a new house, graduates from high school or college, gets a promotion or does something else that's worthy of cheers, make it easy on you — and fun for them. Order a gift basket and await a wonderful, genuinely appreciative response!