Throwing a Fun, Safe Birthday Party while Social Distancing
Briana Hilton
|
May 29 2020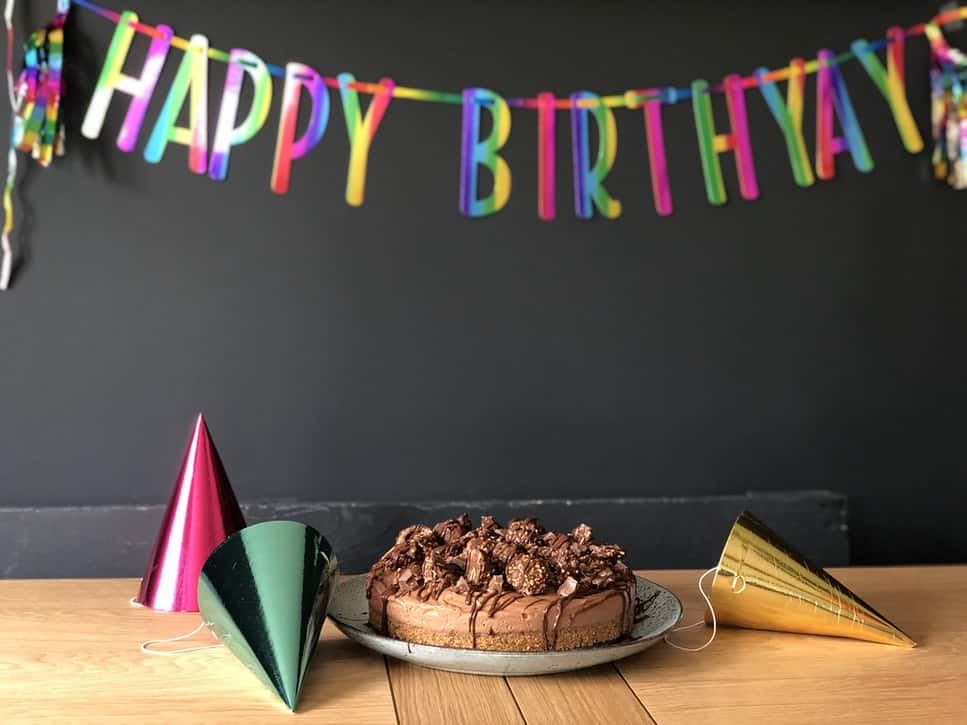 The COVID-19 pandemic has affected everyone from wedding planners to serious athletes but thankfully, even the hardest-hit states such as New York are already planning to ease restrictions in upcoming weeks. As early as April this year, the Tony Blair Institute for Global Change highlighted what a successful lockdown exit strategy would look like, and countries across the globe have adopted similar measures to those espoused. In some of the hardest-hit countries such as Spain, small social gatherings are already being permitted. If your state permits visits and celebrations, what steps can you take to ensure your next birthday party is safe without losing out on an iota of fun?
Safety Comes First
Each state will have specific stipulations regarding the use of masks, safety distances, number of attendees, and the like. In some countries, governments are conducting their exit strategy in phases. Thus, during phase one, small gatherings of no more than 10 family members or friends are permitted. By sticking to these regulations, you can lower the risk of any mishaps and ensure that guests feel confident and safe throughout the occasion.
Individual or Group Baskets
People who are just getting back into the swing of things may have fears about food safety. The Centers for Disease Control and Prevention has stated, "There is no evidence to support transmission of COVID-19 associated with food." However, you can still up the safety factor by using a mask, hair net, and gloves while handling food. The CDC also recommends washing your hands with soap and water for 20 minutes before preparing or eating food. You can reduce the need to handle food by providing guests with their own gourmet gift basket that can be opened on the spot. Guests can use tongs to serve themselves chocolate, cookies pretzels, and other yummy items they expect to find at a birthday party.
Giving Favors
If you enjoy giving guests a little present to thank them for visiting, you might want to stick to a theme. For kids, a Disney-inspired theme such as Mickey Mouse, Finding Dory, or Star Wars will usually be a hit. Disney mystery boxes obtained via subscription usually contain a host of different, small gifts at a low price. When choosing a favor, ensure that it is a theme your guests will enjoy. Once you receive the box, use gloves to place items in sealed bags to limit handling. For items wrapped in plastic or made of a suitable material, a once-over with sterilizing gel and a wet cloth will kill germs effectively.
Adding Ambience
To maintain social distance, you will have to place tables a few feet apart, as stipulated by your local regulations. If you will be hiring a venue for the party, ask if they have methacrylate or metal separators. These are clear and won't bother your guests' vision but they are effective at reducing the spread of viruses and bacteria. To compensate for the distance, add ambiance to the venue or your home with cool decorations, streamers, and upbeat music. You might even paint chalk circles around the spots where people can have a dance, to help ensure they don't get too close to each other.
Thanks to the lifting of restrictions in many parts of the world, birthday parties and social gatherings are being celebrated once again. Social distancing and safety measures will be in place for some time, but this needn't interfere with fun. Birthday gift baskets can make food preparation easier. Any protective measures you need to take can be balanced by relying on colorful décor and fantastic music that will put guests in a celebratory mood.