Sep 22, 2016
The Ultimate Party-Planning Checklist
Broadway Basketeers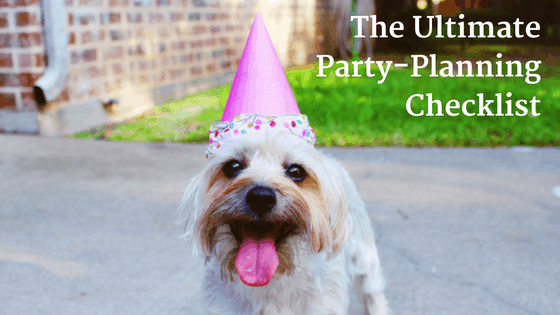 Are you ready to plan a wedding, graduation party, milestone birthday or another special event? Get out your party planning hat and start planning. Great parties – no matter how informal – are always better when a host takes time to curate an excellent guest list, secure a fun venue and consider every last detail. Here's your ultimate party-planning checklist from Broadway Basketeers, the company that knows the importance of celebration.
Make the Invite List
Make your invitation list with an idea of the type of party you'd like to plan. Is it important to you or the guest of honor to enjoy quality time with everyone present? Is it essential to plan a huge bash, where faces from the past and present can mingle and your loved ones can enjoy the spectacle? The size of your guest list and your budget determine the type of party you should plan.
Your primary goal is to ensure the enjoyment of every attendee, because happy guests make the best parties. That means every guest should have a party buddy – that means a plus-one at a minimum.
Get the Timing Right
Now that you have your guest list, you can narrow down your timing. If you plan to hold your party at an event venue, your timing will be limited by its availability and occupancy requirements. Don't be afraid to think outside the box. You might have your eyes on a popular venue that accommodates 250 people, but if you're only hosting 50 it doesn't make sense to rent a big space. Restaurants, beaches, parks, resorts and private homes are more destinations you can consider. If travel is necessary or timing depends on guest availability, check with key invitees first to make sure the date you like also works for them.
Send the Invitations
Your party starts the moment you send your invitations. The style of your invitation should reflect the formality of the event. Include relevant information such as an RSVP date, dress code, registry and hotel information if necessary, and directions to the venue. Check with the venue or caterer to find out when their deadlines are, and choose an RSVP date well before that time. If the party is not a formal affair, you're a confident party-giver and you believe most guests will attend – and you hate getting spammed every time someone responds – opt for regrets only. With regrets only, guests who can't attend will notify you.
Choose the Theme and Budget Your Expenses
The venue and occasion go a long way toward dictating your event's theme. Halloween is built for dress-up and lots of decorations. New Year's Eve makes formal wear, Champagne and canapés fun. A beach wedding makes seafood towers, palm trees and bare feet the natural choices. Once you know the theme, put your money where it matters most. Foodies won't be satisfied with so-so grub, so choose your caterer wisely. If it's a drinks-only party and the guest of honor loves craft beer, don't show up with Bud.
Finally, formal events such as weddings mean you'll want to thank a few guests with a special gift. Sharing a gift basket from Broadway Basketeers is the perfect way to celebrate the occasion you'll all remember forever.