Mar 17, 2017
How to Choose the Perfect Housewarming Gift Basket
Broadway Basketeers
You've been invited to a housewarming party. You're excited but aren't sure what to bring. Then it hits you: A gift basket would be ideal!
It's true that gift boxes, baskets and trays make perfect housewarming presents. Here's how to choose the right one for your recipients.
Think About Their Favorite Things
What are the new homeowners' or apartment dwellers' preferences? Are they health nuts, or do they have serious sweet tooths? Is there a chocoholic in the house? Or someone who seems to snack on fresh fruits on a daily basis? Are there kids who prefer gummy candies to chocolate-dipped goodies?
Answering these questions will guide you toward the gift basket that will be suitable for their needs. Have competing preferences, such as a husband who loves salty items and a wife whose tastes lean toward sweeter confections? Consider buying each person a gift basket as a fun compromise they'll appreciate. Bonus: If you get individual gift baskets, they won't have to share!
Broadway Basketeers' Impressions Gift Basket is the perfect option for the caramel and chocolate lover!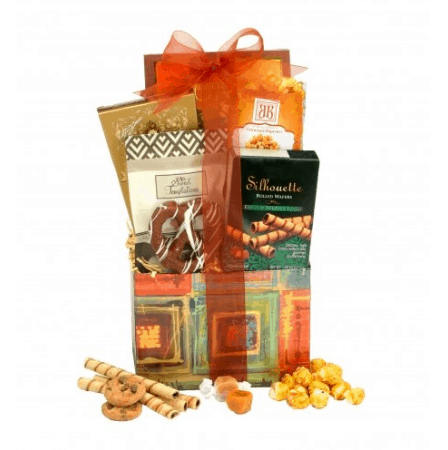 Consider Any Dietary Restrictions
You should always keep dietary restrictions in mind when ordering gift baskets for a household. For example, you'll want to know no one has allergies to peanuts and tree nuts before getting a fancy dried fruit and nut tray. Similarly, diabetics will appreciate getting sugar-free gift basket goodies they can actually enjoy without worry.
In addition, it's important to plan for religious considerations, like giving a 100 percent certified kosher gift basket to practitioners of Judaism. The nice thing about gift baskets like these is they show you honestly care about the recipients and want to make sure your gift basket is thoughtfully ordered.
A dried fruit and nut tray suits the preferences of the health-focused who aren't allergic to any nuts!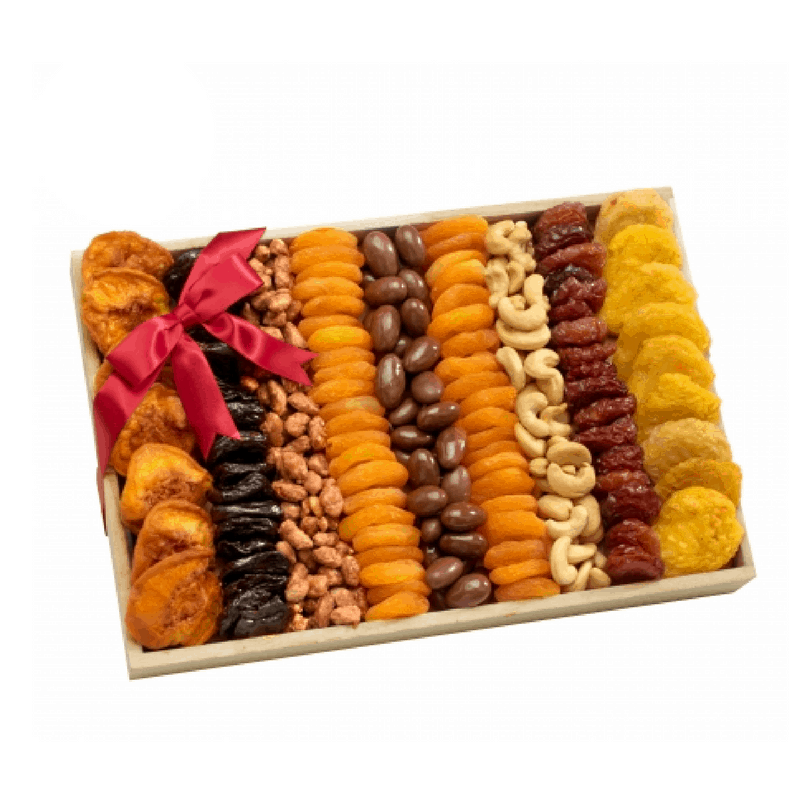 Look at Your Budget
Obviously, your budget will dictate how much you can spend on your gift basket. Don't worry if you seem to have a modest amount. Most professional gift basket companies will have a range of options, and that includes very cost-effective varieties. You won't have to be concerned that your recipients will feel like they're missing anything if you work with a gift basket provider that focuses on making spectacular gift baskets no matter the cost.
The next time your friends or relatives have a housewarming party, you won't have to be concerned about what to bring or send. Just head to your favorite gift basket shop online and get the most fitting basket for the celebration.