Jun 02, 2017
Independence Day Gift Baskets
Broadway Basketeers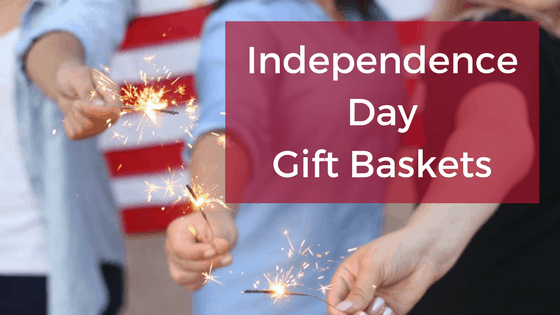 July 4th is on our minds! If you want to celebrate Independence Day, why not do it in style with a specialty gift basket?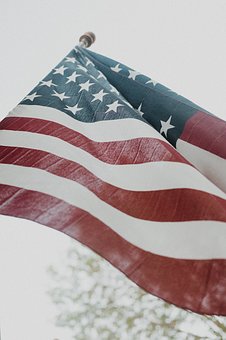 Below are some of our favorite ones to showcase the birth of our nation.
1. Red, White and Blue Varieties
What hues say more than red, white and blue? Although it might be fun to put together a gift basket with white chocolate, red candies and blueberries, you can also choose a floral arrangement with this color scheme. After all, there's nothing wrong with going all-out for this special holiday!
2. Healthy Favorites
Although we all think of January 1st as the time to start on the track to a healthier diet, we usually fall off the wagon by March.
Create a new tradition by purchasing and offering guests healthy treats instead of ones laden with sugars, salt or fats. For instance, roasted nuts that are lightly salted along with dried fruits are always favorites. Best of all, they can sit outside during picnics without melting!
3. Candies Galore
Planning to play hard during the day and watch some fireworks in the cool breeze of the evening? Then you definitely need candies to keep you energized.
Although many adults say they aren't candy-holics, they secretly can't resist gummies and jellies. You'll be amazed at how quickly a basket filled up with candies becomes the go-to food on the buffet table.
4. Chocolate Treats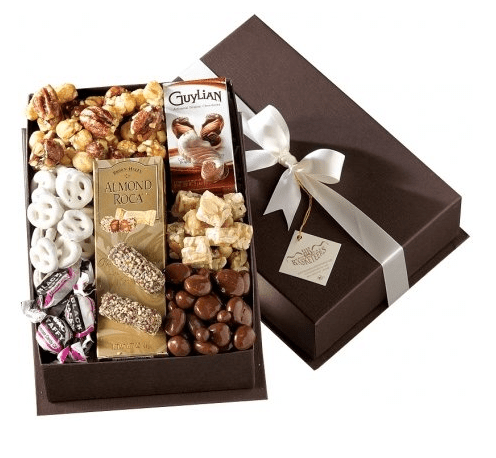 As long as you have an indoor place to keep your chocolate treats cool, why not bring this favorite to your next Independence Day bash?
Be sure to have tons of chocolate varieties, from smooth milk chocolate to rich, bittersweet dark. Visitors will appreciate nibbling on high-quality options.
Who wants to spend hours and hours baking in the heat of July? Not many people!
Save yourself — or your July 4th party host — the time and effort by purchasing homemade goodies that taste like they just came from the oven. Everyone will dive into chocolate chip cookies and shortbread after their dips in the pool!
Any occasion is the perfect one to gather friends and family together. Spend more time socializing and having fun, and less time planning. Simply order a gift basket, box or tray online, and sit back. It's much more fun to be a part of the festivities than be tethered to the kitchen when the sky lights up with celebratory happiness!