Sunday 21st June is dedicated to dads. And to father figures, even if they aren't' biological in nature.
No matter who the "dad" is in your life, Father's Day is a day to recognize and appreciate all that he has done and is still doing in your life to guide you down a path to personal happiness and achievement.
A dad without kids is …. A man.
Anywho, the point here is that dads are very important to the proper development and maturity growth of children, both boys, and girls. As mothers have their day in May to be recognized for all they do, fathers have their own day to be appreciated and recognized for all that they do to develop upstanding citizens in the next generation.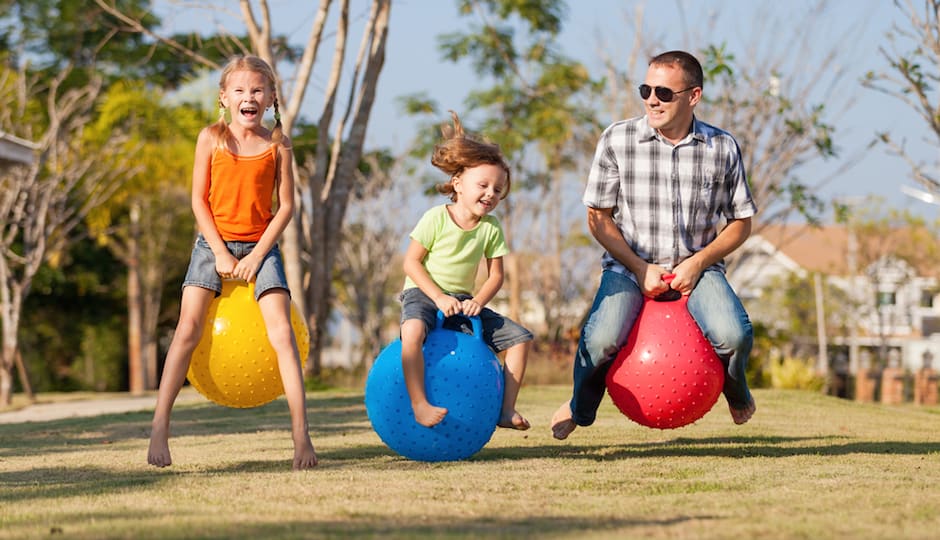 Often, the "role" of a father is to make children laugh by being funny or by getting to do fun activities for the children so they have memories they will remember. He is also expected to be there for all their kids' events – school recitals, sporting events, spelling bees and theater productions.
Dads are grown-ups. But to think that dads only want to do grown-up things is missing the whole point of Father's Day. Father's Day is about dads and their kids, so if you are planning a good Father's Day for dad, maybe you can consider some activities that the kids would love to do with dad, and that would bring out the little boy in Dad as well? Most dads are happy to do an activity with their kids, no matter how immature or "childish" it may seem.
For 2018, maybe provide you with some suggestions of some Father's Day activities that kids and dads alike will enjoy and remember? Father's Day is about dads and kids bonding, and these eight suggestions will go a long way toward achieving those ends.
Golfing and karting …
Your dad is amusing, and he also wants to be amused. That is where you kids come along. Being at an amusement park (not the ones with roller-coasters), water park, or game center can be a ton of fun for the kids, but there is also something fun for the adults in the family as well.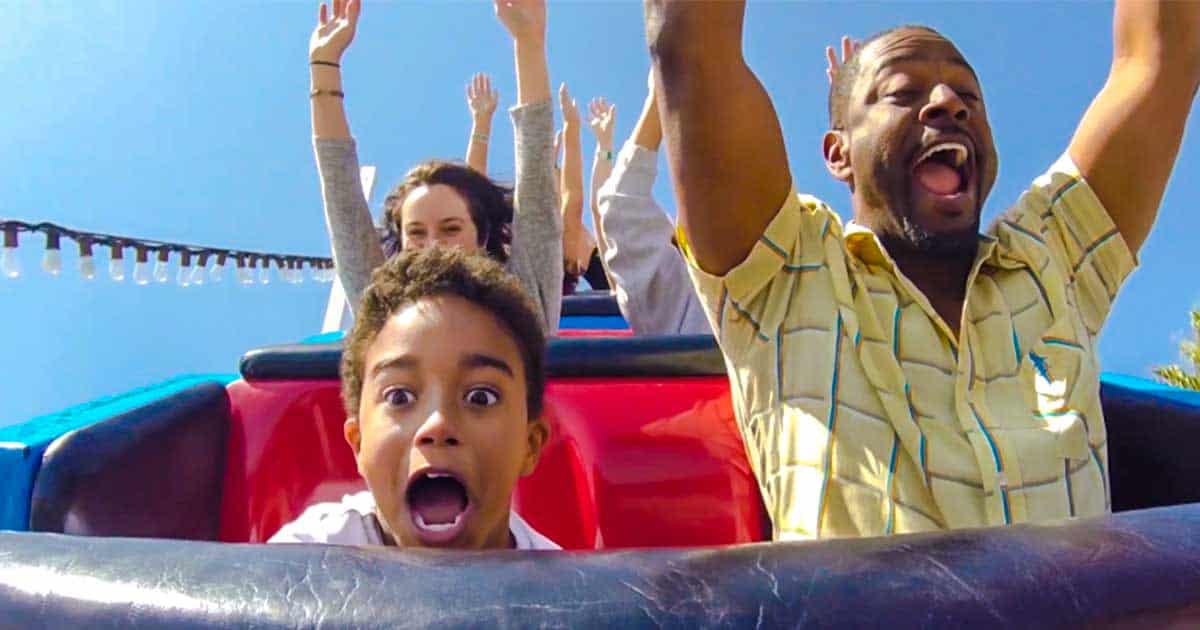 Many of these amusement parks have video game arcades, bumper boats, go-karts, miniature golf, and some may also have batting cages and a water park with slides and swimming or floating pools. These places have several family-friendly activities that everyone could enjoy.
Why not plan a trip to one of these parks and challenge Dad's driving ability with a go-kart race? Or beat him at funky putting with a round of miniature golf? Find that classic Pac Man game that your dad loved to play as a kid and prove to him that you are the better player than he ever was! Dads always appreciate a challenge – even if they let you win.
Yes, the truth hurts.
… Or a Golf Cart?
Has your dad ever taken you to the driving range at your local golf course or golf club? Has he given you lessons, or signed you up for them? Does he play with his buddies every Saturday morning?
There is something about golf. For some, it can be a frustrating and infuriating game, while for others it is a great way to spend five hours outdoors. Plus, there is the added benefit of wearing clothes that no man in his right mind would be caught wearing in any other context!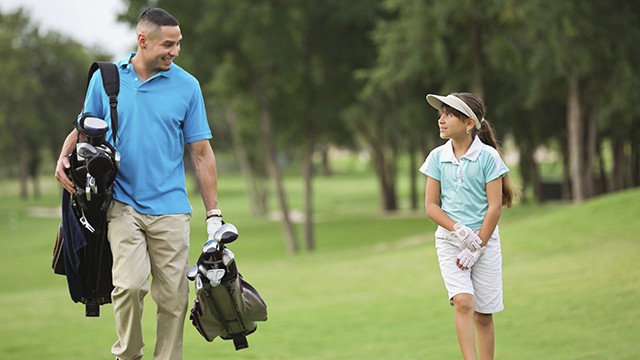 Golf can be a bonding experience for Dad with his friends, a chance to talk, joke, drink some beverages and have a good time on the course. Think about the value of that, and how important it might seem, if you were to offer to play around with him, without his friends?
Sometimes, to celebrate Dad you have to meet him where he is – and that means taking up his hobbies or pastimes, and connect with him on that level. Golf can be a great way to do that. If you are not one to play the game, then you can go with him on his outing with his friends and be his personal caddy, or drive the golf cart and have Dad sit in the shotgun seat with you all day. Even that role in something he loves can make for a memorable experience at the 19th hole afterward.
Catch a game … or many of them?
The summer is the season for baseball (or pro football min-camps and training camps, but those aren't germane to this discussion). Most dads love sports and love sporting events. Nothing is more American on a hot summer day than firing up the barbecue grill, turning on the television and watching some baseball while in a recliner holding an ice-cold beverage (root beer, of course).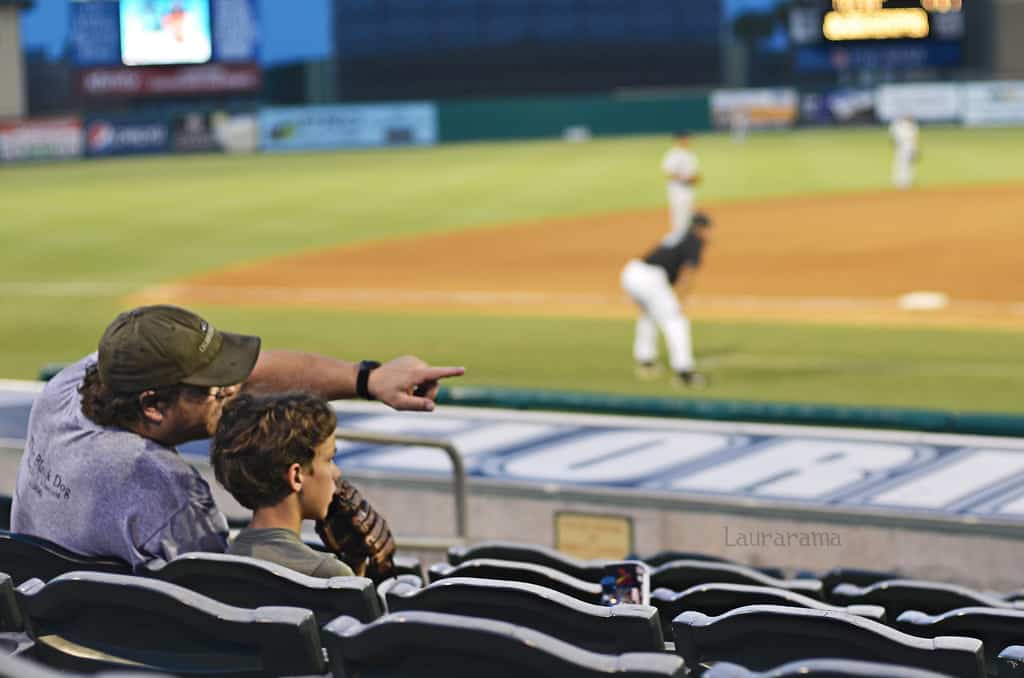 Your dad may be a baseball nut or just a fan of a specific team. But going to a game might actually be very expensive so he does not attend as many games as he might want, because of his financial obligations and duties to his family. But would he be opposed to a couple tickets to a game as a Father's Day gift? As the child, providing him with tickets so Dad goes with the kids for a bonding experience at a sporting event can be the ultimate memory.
He can teach you how to keep score and can tell you all the trivia about each of the players on the field. And you get to have a ballpark hot dog and a large soda! It is one of those memories where you may not remember the score or who won, but you will remember the experience for its sights and sounds – and noting how different the game looks in three life-size dimensions instead of the flat two dimensions of the television.
Speaking of television – what if your dad is a sports fan, but has disconnected the cable, so he does not pay $100 a month for 200 channels he does not use in exchange for the 10 or 15 sports channels that he would use? Would you love to feed that appetite by giving him the opportunity to watch baseball from the comfort of his own home, with his own beverages? (Root beer, of course.)
In place of cable, there are several other options t to watch sporting evenings, and most of them have gift-subscription options where you can buy on a month or multiple-month subscriptions as a gift. Live streaming services like YouTube TV, Hulu, Sling, and similar services have packages where you can buy sports channels in a package for a monthly fee, and some will offer gift subscriptions so your Dad can find the sporting events he wants to watch whenever he's ready to watch them.
This can be a great gift that lasts more than just a day at the park or a round on the course. That can make it memorable.
Check out some fancy rides
Maybe your dad is not much of a golfer (as in, he's terrible at golf or has no patience for it), or maybe he isn't as much of a baseball fan. Maybe he is an old grease monkey, who loves to get under the hood of an old vehicle and work on it, restore it and take it out on the road to show off.
Maybe your dad is the one with a vintage care in the garage, or he belongs to a car club, or he's an amateur mechanic in the neighborhood who loves to work on cars and get them running again. Maybe he's a former race-car driver or is a guy who has always had a 1957 Ford Mustang as his dream vehicle.
These days, guys who tinker with cars are called "gear heads."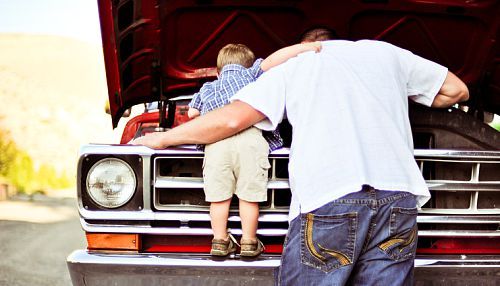 From the most avid "gear head" to the most casual observer and magazine reader, car fans all need an outlet. If your dad is one of those who loves cars, loved talking about cars and has a car "bucket list," you could really show him how much you love him by finding a car show near you and buying a couple tickets for you and him to attend.
Even if you are not a person who is into cars, it would mean a lot of your "gear head" dad to attend one of these car shows and be able to see several models of vintage cars in restored and near-pristine condition, and to learn about automotive history, the Industrial Revolution and some of the physics that go into making those cars what they were and why they are so appreciated decades later.
Not only would your dad appreciate you attending, but he would also appreciate you participating. Even if you know nothing about cars to begin with, walking through the show with him and asking him questions about the cars will show him that you have interest in what he likes, and he will be likely to share some of his knowledge, and maybe ask questions of the car owners to learn more about the vehicles he has long admired. Asking questions to show some interest in him can be a big ego-stroke for him and can be an excellent way to bond and connect on a deeper level.
Who knew cars had that power?
Get primal
Then, there are gifts that don't' have to cost very much and don't' involve too many phone calls or having to get just the right size.
The next couple ideas can take us all back to our most primitive times when men and women here hunters and gatherers and didn't have central air conditioning or indoor plumbing.
Here, we are going back to nature.
Families usually love going on camping trips and taking summer vacations to various national parks around the United States, as these are great opportunities to get outdoors and see some of the wonders of nature. We can learn something about the park, maybe learn some history, and get some much needed fresh air and family bonding.
But there are other outdoor activities that don't' have to involve the entire family but might fit right into what our dads enjoy.
If your dad is an outdoors man by hobby, why not go with him on a fishing trip? Or just go for a hike along a nearby trail in a local forest or wilderness spot? Maye learn how to use a shotgun or rifle and go with him on a hunting trip?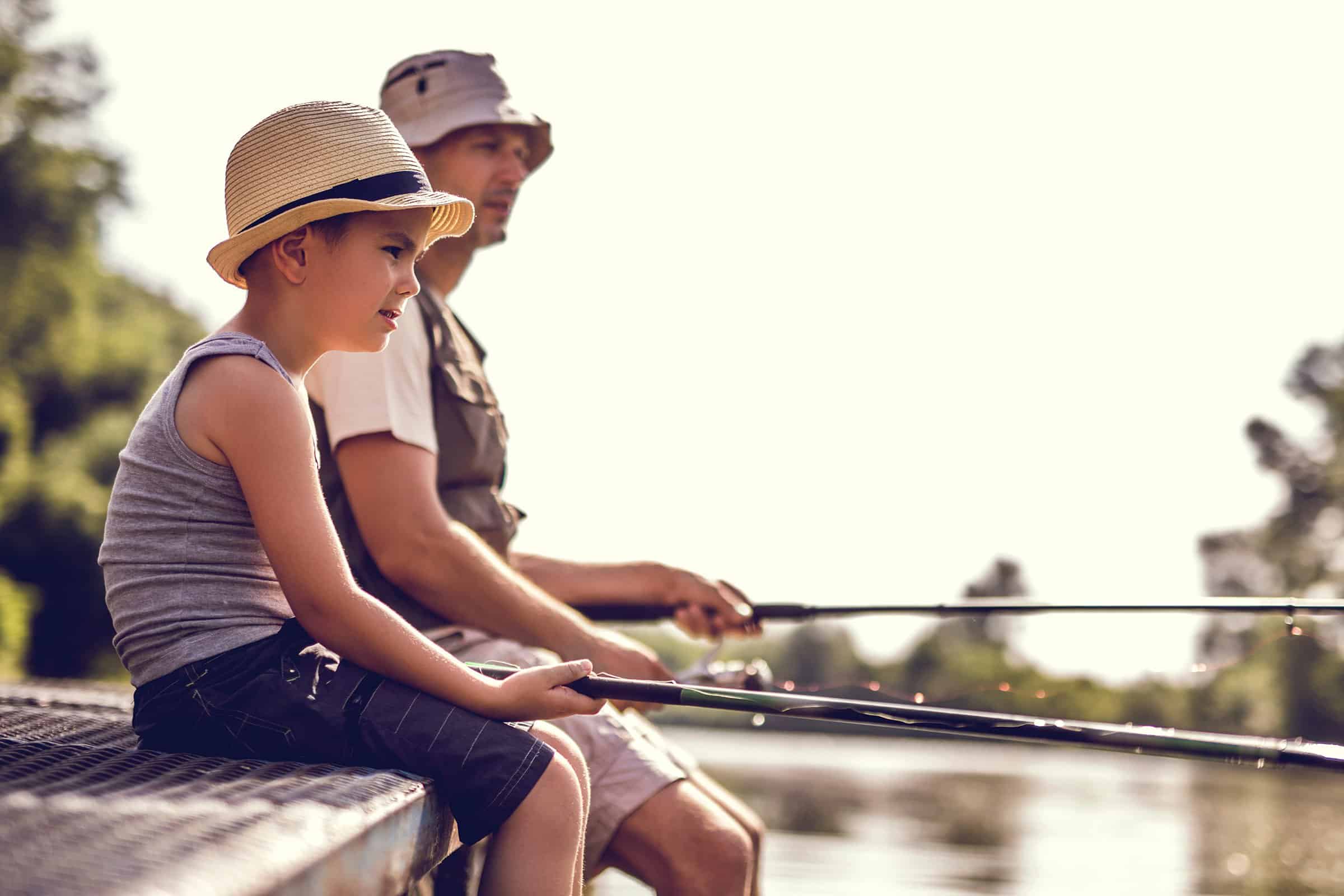 Whether you go to a local watering hole or duck blind, or whether you land a special trip to hunt for buffalo in Wyoming or do some Alaska salmon fishing in … well, Alaska, there can be any number of outdoor adventures that can allow you a chance to build that bond with your dad.
Learn how to tie flies and set the tackle box before you go on a fishing trip, and learn his favorite spots to fish and his secrets to a good catch. Go shopping with him the right pocket knife for the best shoes for a hike. Buy him the best portable camping stove and learn how to put up a tent. Buy him the best binoculars for the money and learn about the native bird species that may be found in your area for the next nature walk on which you embark together.
Whether it is embarking on an outdoor adventure, or just preparing for such an adventure by getting him the equipment or information he needs, getting your dad back to his ancestral and primal roots in nature can be just the thing to open up his mind and develop that emotional bond that will last for years to come.
Fathers can be about gifts & fathers day gift baskets, but for many dads, an activity or multiple activities can be a better gift – because many dads are doers. If your dad is a doer, and you want to give him a gift that he'll truly appreciate, spend time with him doing what he loves. You can buy him a gift that will encourage him to do that activity, but if you as the child can participate in more of those activities, that will mean so much more to your dad than the gift itself.
For Dad, do a thank-you, don't' just give it.