Feb 23, 2017
3 DIY St. Patrick's Day Decorations
Broadway Basketeers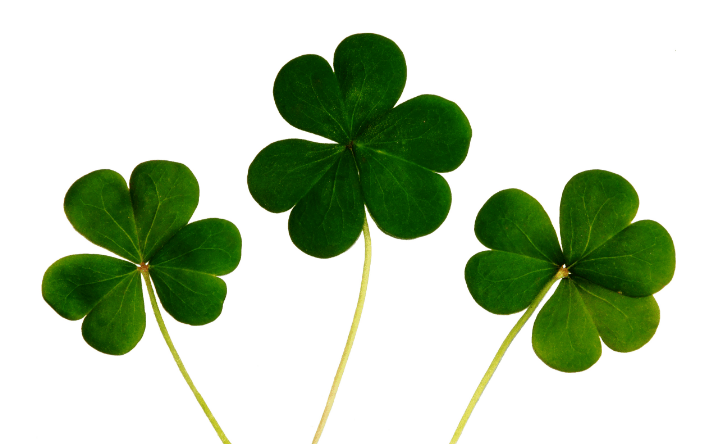 Do you say every year you're going to celebrate St. Patrick's Day, only to find you don't get around to making decorations? You're probably trying too hard and psyching yourself out well before March 17.
Below are three simple yet attractive St. Patrick's Day decorations you can store to use in the future.
Leprechaun Hats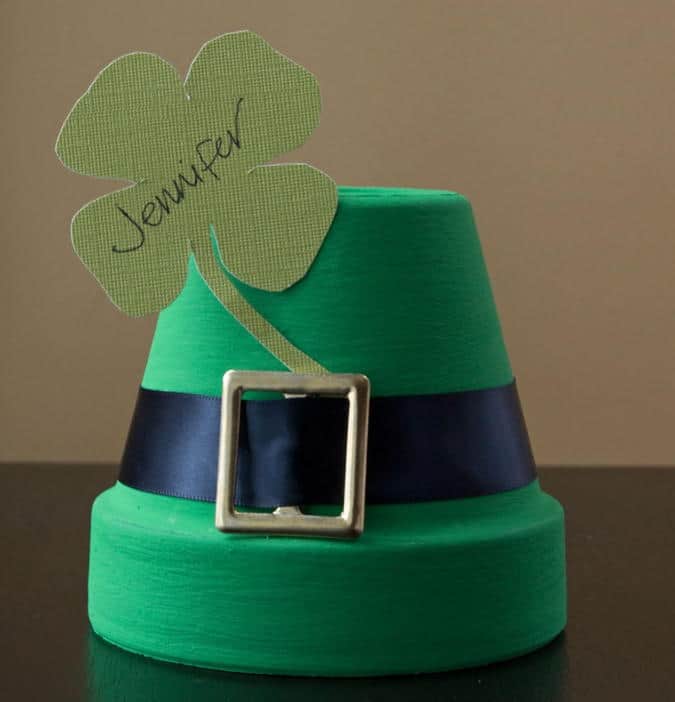 Source: http://blog.brightsettings.com/10-diy-leprechaun-hat-table-decorations/
This fun activity is perfect for kids. Start by buying inexpensive ceramic gardening pots. Then, get green paint the color of shamrocks. At home, put newspaper on a table to protect it. Turn the gardening pot over so it is bottom-side up and completely paint the outside of the pot. You may need a couple of coats to get an intense green color.
While your leprechaun hat is drying, make a buckle strip out of black ribbon and a silver belt buckle, available at fabric stores and online. When the paint is completely dry, glue the buckle and ribbon in place. Use your leprechaun hat as a decoration or to mark each person's place at the dinner table.
St. Patrick's Day Wreath
Source: http://thediyplaybook.com/2013/03/dollar-tree-challenge.html
Wreaths are perfect decorations because they can hang on inside or outside doors, as well as on walls and windows. You don't have to be a crafting genius to be able to put together a St. Patrick's Day wreath that looks amazing.
Head to your nearest arts and crafts or dollar store and look for shamrock-shaped cut-outs. They can be any shade of green you like. Mix and match them, but make sure they're all around the size of the palm of your hand. These will be used to make the wreath.
At home, arrange your shamrocks in a circular shape on a table so you can get an idea of how you want your wreath to look. Then, begin gluing all your shamrocks together. You may want to use a wreath guide for help, such as a wreath-shaped piece of cardboard.
To add a lovely touch to this handmade St. Patrick's Day wreath, attach a lovely, themed bow to the bottom left or right corner.
Hanging Shamrocks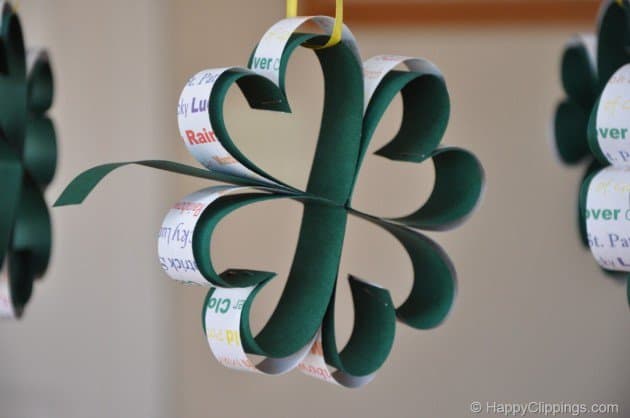 Source: http://www.happyclippings.com/2012/03/diy-hanging-paper-four-leaf-clovers.html
These hanging shamrocks are simple and fun! Simply cut out strips of paper about an inch wide and 8 inches tall and fold the strips in half. Bend the two ends up and around to make the arches of the heart and staple them together. Glue four of these hearts together with a 4 inch green stem. Then, attach a string or ribbon so you can hang your creation.
You can also string together many hanging shamrocks to produce a fun, festive garland for your wall, fireplace or entranceway.
Turn this St. Patrick's Day into an opportunity to show off your imagination! Celebrate with simple projects you can keep for next year or give away to your friends.